A thrilling start to the 2022/23 campaign has been made by Arsenal, who are currently at the top of the table. Manchester United, however, is also showing signs of improvement under Erik Ten Hag.
Manchester City has looked stronger than ever after signing Erling Haaland. Harry Kane has been a consistent influencer for the increasingly slick-looking Tottenham team.
Please see below for our full line-up. It includes three Arsenal players, two from Manchester City, Manchester United and one each from Tottenham, Liverpool and Brighton.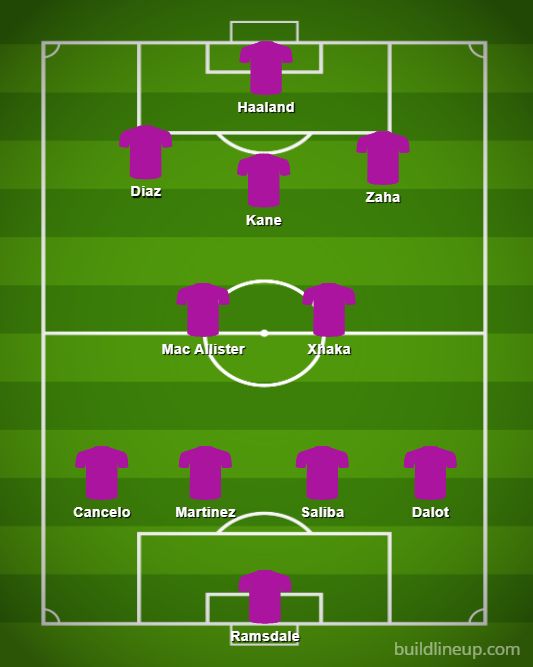 Arsenal's William Saliba has been a true revelation in defense after his loan spell at Marseille. Aaron Ramsdale, meanwhile, has been a solid performer and leader for the Gunners in goal. Granit Xhaka, who has made remarkable improvements to his game, is now an integral part of Mikel Arteta's team and deserves full recognition.
United's new signing Lisandro Martinez is a key player in Ten Hag's new-look side. Diogo Dalot, the clear right-back choice, is also contributing greatly, both defensively as well as going forward.
The reigning champion Man City has seen Haaland score 11 goals in seven league games in what appears to be a very close race for the Golden Boot. Pep Guardiola's team has been fantastic as always, but Joao cancelo, a full-back, is an absolute joy to watch.
Luis Diaz is the bright spot in this Liverpool team, proving that there is still hope after Sadio Mane. Alexis Mac Allister, Brighton's midfielder, has been tremendously impressive during their strong start to the campaign. They have won 2-1 at Old Trafford, and beat Leicester City 5-2 to move up to fourth place in the table.
Kane, who is also in the attack has been as prolific as ever, has linked up the play brilliantly by dropping deep into a number ten position at times. Wilfried Zaha, on the other hand, has scored four goals so far making him one the most talented players outside of the traditional six.